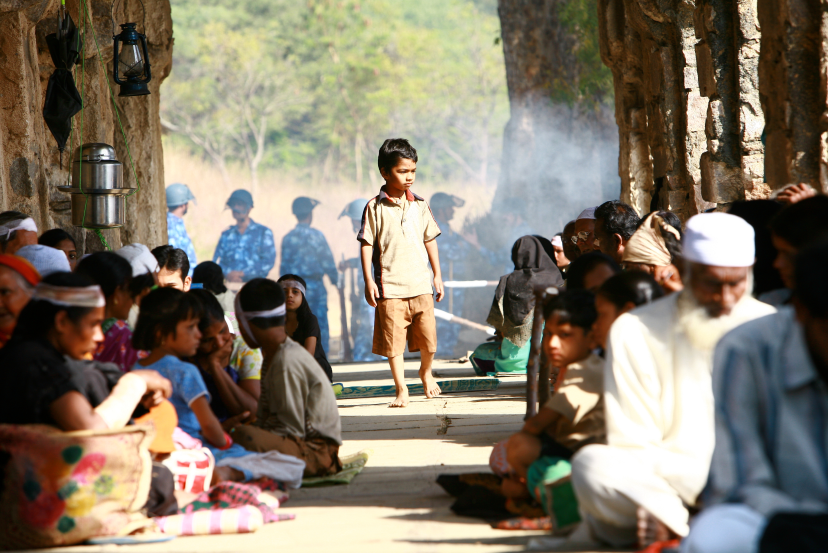 Firaaq is an Urdu word that means both separation and quest. It is a work of fiction, set a month after the carnage took place in Gujarat, India, in 2002. It traces the emotional journeys of ordinary people over a 24-hour period - some victims, some perpetrators and some who choose to watch silently. It is an ensemble film that follows multiple narratives. What unites them is their spatial and emotional context.
A middle-class housewife closes the door on a victim and struggles to overcome her guilt. The loyalties between two best friends are tested in the times of fear and suspicion. A bunch of young victims of violence grapple with their anger and helplessness. A modern-day Muslim man struggles between his instinct to fight for his identity and the desire to assert it. A boy desperately searches for his missing father, having lost the rest of his family in the riots. An old musician clings on to his idealism, until an incident shakes his faith. Through all the characters, we experience the inevitable lingering consequences of violence, even when it is seemingly over.
After the Gujarat riots in 2002, I would often wake up to newspapers filled with stories of violence; conversations about identity and communalism invariably surfaced deep-seated prejudice and polarised people. I met many victims of violence and even some who perpetrated it. But, most of all what disturbed me was those who remained willfully silent. The sadness, the anger, the helplessness kept growing and a deep desire to share all those stories began to take root. I didn't start out looking for a story that I could direct, instead, the stories compelled me to become a director.
Most films about riots are full of violence that they set out to critique. Also, we have seen so much violence on screen that we have become numb to the atrocities. So what really interested me was the unsettling normalcy of the aftermath. The exploration of the fierce and delicate emotions of fear, anxiety, prejudice and ambivalence in human relationships during such times is what Firaaq is all about. The ensemble structure of the film evolved organically because there was so much that needed to be heard and seen.
The journey was not only a cathartic experience but it also pushed my boundaries like nothing else had. I had the experience of 30 films as an actor but that made me privy to only the shoot. A lot more goes into the pre and post-production of a film. So from an actor to a director was like taking a quantum leap! But my varied life experiences and observations were what helped my creative instinct. I largely relied on it while making the film. I enjoyed every phase of the filmmaking process, despite all its challenges, big and small. I never had to make so many decisions, multi-task relentlessly and be responsible for such a large number of people. But it was finally in the direction that my many strands of interests came together.
During my many travels and interactions around the world with the film, I sensed a desire to understand the complex and violent world we inhabit and a palpable need for peace. I think Firaaq reflects that spirit and hope it continues to touch the hearts and minds of those who watch it. What compelled me to make this film is best captured in the words of Brecht, "Will there be singing in the dark times? Yes, there will be singing of the dark times."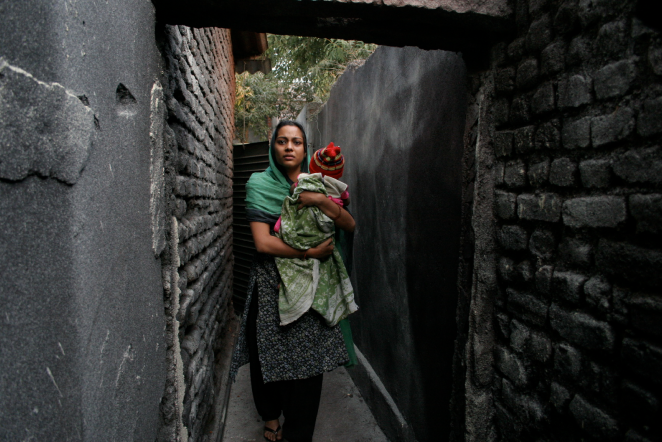 Toronto International Film Festival, 2008
London Film Festival, 2008
Vancouver International Film Festival, 2008
4th Asian Festival of First Films, Singapore, 2008
Swarovski Trophy, Best Screenplay, Foreign Correspondents Association Award, Foreign Critics Award, The 'Purple Orchid' Award for Best Film
Dubai International Film Festival, UAE, 2009
Muhr AsiaAfrica Award, Best Editor
Indian National Film Awards, India, 2008
Best Editing & Best Art Direction
49th Thessaloniki International Film Festival, Greece, 2008
Everyday Life: Transcendence or Reconciliation Award
V Shantaram Award, 2009
Best Director (nominee)
Fribourg International Film Festival, 2009
Grand Prix (nominee)
Deauville Asian Film Festival, 2009
Pacific Meridian International Film Festival of Asia Pacific Countries, 2009
Special Jury Award
7th Vladivostok Film Festival, Russia, 2009
Special Jury Award
19th Cinequest Film Festival San Jose, USA, 2009
The Maverick Spirit Award for Best Film
29th Istanbul Film Festival, Turkey, 2009
Special Jury Prize
Biennial Global Awards, 2009
The David Flint Honorary Award
14th Kerala International Film Festival, 2009
Special Jury Award
Nokia 16th Annual Star Screen Awards, India, 2010
Best Film, Ramnath Goenka Memorial Award Most promising Debut Director
Max Stardust Awards, India, 2010
Breakthrough Performance: Female
9th Imagine India Film Festival, 2010
Best Film, Best Director, Best Actress
55th Filmfare Awards, India, 2010
Best Movie – Critics, Special Award, Best Editing Best Sound Design, Best Costume Design
International Film Festival Rotterdam, 2023
"Nandita Das' Firaaq succeeds because it allows the humanity of its characters to shine through the darkness, even the horror, of the events described, and because of the skill with which the many narrative strands are interwoven. It's a remarkably assured directorial debut by one of India's finest actresses."
"Firaaq is a very sensitive, evocative, eloquent, poignant, narrative of what happens to people, caught in the midst of a collective psychosis. Going by the appreciation it has received all over the world, you know it speaks to people emotionally. The film will remain relevant for a long time."
"Firaaq is a wonderful success - profound in content and subtle in style. The restrained presentation of horrifying bigotry and violence makes the critique particularly effective. Congratulations"
"Firaaq, for all the anger and anguish it portrays, is a surprisingly fresh film. The script is a triumph of interwoven dramas. The director brings intensity to her characters' plight, with a sharp instinct for rooting out their hidden fears."
- Joan Dupont
International Herald Tribune, 2008
"Nandita Das's directorial debut leaves you speechless.Non-judgemental and utterly bereft of stylistic affectations. Firaaq is a graceful and glorious homage to the human spirit. Haunting and powerful in its depiction... Here's a film that must be seen."
- Subhash K Jha
Times of India, 17th March, 2009