Before I even knew words like feminism and secularism, I'm glad that my childhood was innately liberal and inclusive.
Doing a Master's degree in Social Work may not necessarily make you a better social worker but it exposes you to various realities and issues. After my education, I joined an NGO called Ankur, where I worked with young girls in the slums of Delhi. And then it was Alarippu, which made learning and teaching fun for underprivileged schools. The more absorbed I was in my work, the more my privileges began to stare at me in the face. All I knew is that this is what I wanted to do.
In 1995, I stumbled upon acting and from there on, the way I engaged with social issues changed. Films gave me the opportunity to share my concerns, shed light on worthy initiatives and engage with decision makers and grassroots community workers alike. Through this journey I've met so many inspiring people who have helped me grow. I continue to be a strong advocate for diversity, inclusion, social justice, issues of human rights, gender, LGBTQIA+, disability, HIV/ AIDS and environment. I have spoken about these issues at various forums, educational institutions, summits, events and have also written about them for various publications. I take on any opportunity to share and communicate my concerns. I know it is a drop in the ocean, but I hope every drop counts.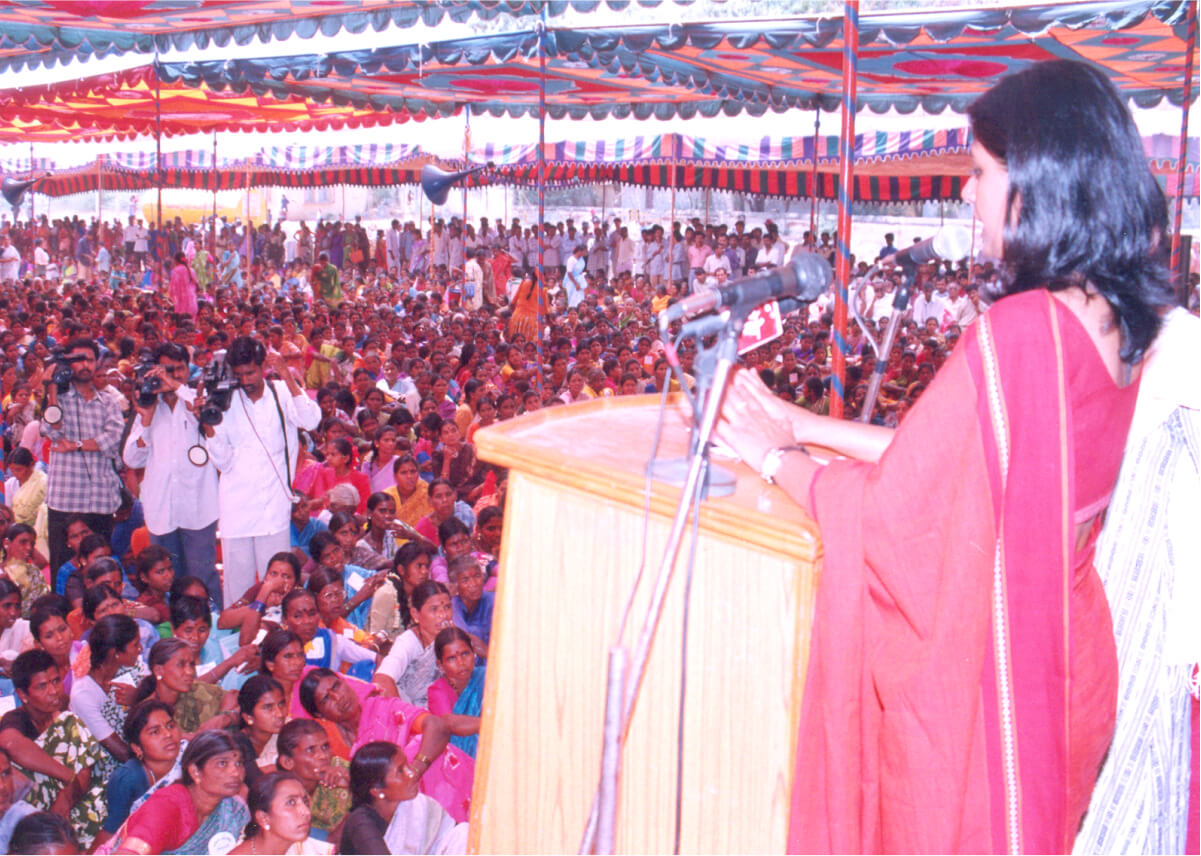 Break the Bias- A Diversity Equity Inclusion Conference
Lessons learned from Motherhood
EdelGive Foundation event
Who's voice is it anyway? Building for the gender narrative
Should Art - G5A, Conversation with Nalini Malani
Can Art break the silence?
FICCI Ladies Organisation, Hyderabad
An unequal world- the uncomfortable truth about discrimination
Radiant Wellness eConclave
Emotional Wellness is the new norm
The Outlier, Outlook Magazine
Future of films, Women Directors and Speaking out
From the Other Side with Raga D'silva
Born Free and Equal on Hubhopper
The Right To No Discrimination (caste)
Bangalore International Center
Behind the Camera: Nandita Das on being a female Director
A Mother's Journey With Anger
LinkedIn with Anupama Chopra
The Biggest Hypocrisy of our times: Our Attitude to Poverty
Hunter College Human Rights Programme, New York, USA
World Bank, Washington, USA
Changing minds and mindsets- Social Inclusion through Arts
Guftagoo with Nandita Das
Identity and the Notion of the Other